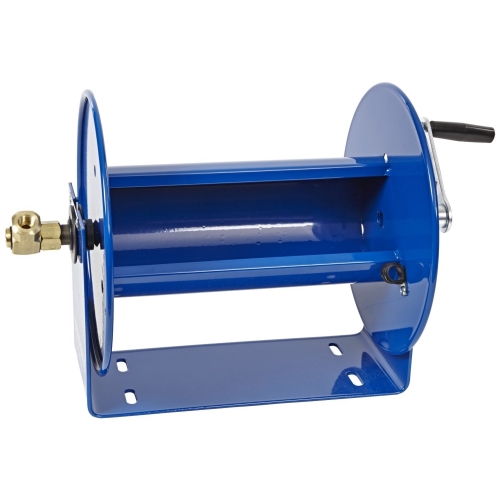 Description
COXREELS Challenger Series Hand Crank Reels have a compact design. Pressure rating to 250 psi. Reel only: up to 4000 psi. Works in -20 to 225F. Adjustable crank handle and brake.
Hose Not Included
Solid Brass Fittings
3/8" ID 5/8" OD
100' length
Direct hand crank rewind
Made in the U.S.A.